Estimated reading time: 3 min read
Anti-Aging skin care
Anti-Aging skin care: all you need to know
Youthful skin is one of the main goals of skincare. That's why best anti aging products is so popular. But do you know how to choose and use it correctly? Let's find out.
Skin aging process
There are two groups of factors that cause skin aging: internal and external. The first group includes age and heredity. They lead to a decrease in moisture content in the intercellular substance and slow down the production of hyaluronic acid.
The second group includes ultraviolet radiation, air pollution, smoking, alcohol, certain medications, unhealthy lifestyle. For example, the benefits of tanning are mostly a myth. Tanning habit leads to decreased collagen production and appearance of pigmentation. And smoking leads to early wrinkles. That's why smokers need more anti aging skincare.
Signs of skin aging
Signs of aging skin can include loss of firmness, darkening of pigmentation, loss of healthy complexion, the appearance of wrinkles, age spots and spider veins. The skin may also become drier and less hydrated. It leads to flaking and roughness. It is also possible that skin becomes thinner and less elastic. And order of appearance of these signs depends on your face type. But sooner or later anti aging skin care starts to worry everyone who wants to look young. And the sooner you start thinking about it, the greater are your chances of achieving maximum effect.
Basic principles of anti aging
First of all, it's important to remember that skin care should be comprehensive and regular. You can't expect a big effect if you don't care about your skin every day.
There are 3 basic principles of anti aging skincare. First principle is cleaning. It collects pollutants and reducing environmental impact. Also, it helps skin to absorb components of cosmetic products.
Second principle of anti aging skincare routine is protection from ultraviolet radiation. Try to reduce your exposure to direct sunlight, especially for long periods of time. And if this is unavoidable, use high SPF products.
Third principle is using moisturizing and nourishing cosmetic products. They promote skin renewal and protect it from the environmental influences.
Key Ingredients
Ok, but how anti aging cosmetic products protect our skin? They contain many important ingredients. One of them is hyaluronic acid. It increases skin elasticity and firmness. Antioxidants accelerate regeneration processes and protect skin cells from damage. Vitamin C promotes depigmentation. Vitamin E tightens and evens out the skin. It also strengthens its barrier layer. Collagen smoothes, softens and moisturizes the skin. The ingredients enhance their effect, when they come together.
Choosing the Right Products
Uteki offers you the best anti aging treatments for face. And not only because they contain all of important ingredients. But also because they are easily matched to your skin type, have excellent quality and are highly effective. With Uteki your skin will be cleansed, moisturized and protected from negative environmental influences. As a result, it will retain it's youth and freshness for a long time.
By the way, lots of of Uteki products are multi-tasking. That means one bottle can solve several problems. It saves your money and time for daily skincare.
How to slow down skin aging?
What else can you do to slow down skin aging? Stay hydrated and eat well, because lack of water or nutrients has a very negative effect on the skin. Avoid prolonged exposure to direct sunlight and try to avoid unnecessary stress. A good mood is the key to a youthful soul and skin.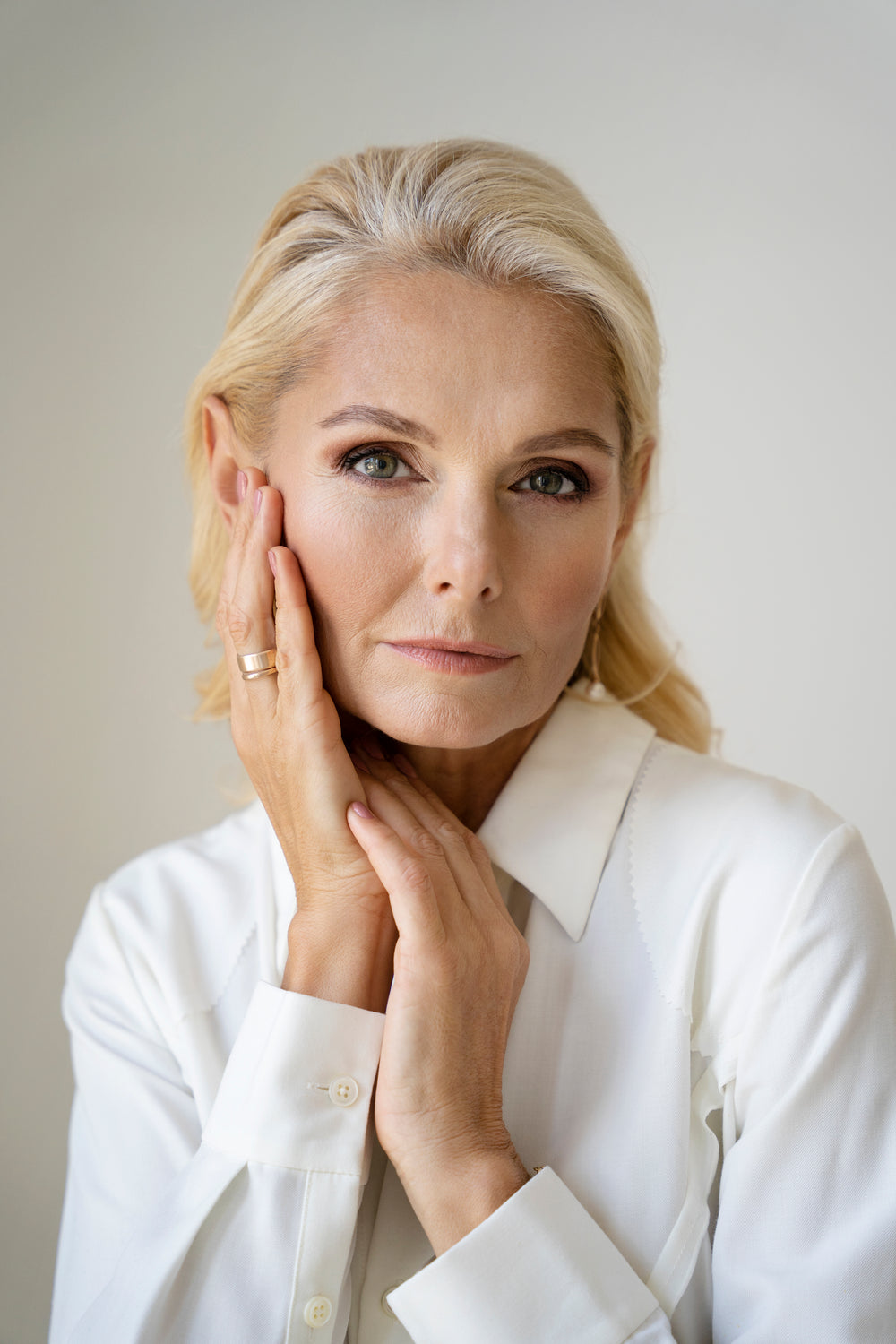 Subscribe to the newsletter
Stay tuned for more Uteki news, You'll find out about all our promotions and discounts