Estimated reading time: 4 min read
Uteki lotion toner
Uteki lotion toner
As you probably already know, J beauty products are considered the best when it comes to skincare. Their exceptional quality results in high efficiency. The skin is cleansed, becomes beautiful and moisturized. There are several must-have products to achieve such result. Two of them are lotion and toner.
Lotion
The lotion has several purposes. First of all, it cleanses the skin of dust, residues of cosmetics and makeup removers. The lotion protects and nourishes it, thanks to its unique composition, which includes vitamins and antioxidants.
But for people with dry skin the second purpose of the lotion is especially important. It's moisturizing, of course. For them using it is an obligatory stage of daily skincare. This is because dry skin is much more susceptible to the negative influences of the environment: urban life, bad water and stress. Using lotion among others J beauty products prevents dehydration and flaking of the skin and promotes the healing of scratches.
In addition, it helps keep dry skin healthy and attractive. It also makes the skin more elastic. Because of this, she looks younger and more impressive. It becomes smooth and pleasant to the touch. Moreover, the effect of the lotion is noticeable very quickly.
Thanks to its light texture, the lotion is quickly absorbed and leaves no residue on the skin. Typically, using it is a very pleasant step in skin care because it leaves you feeling fresh and moisturized. And in combination with other J beauty products, it greatly increases its effectiveness.
Toner
The purposes of toner and lotion are partly the same, which allows these J beauty products to complement each other perfectly. The toner also moisturizes the skin, reduces irritation and makes it more well-groomed. However, it also has additional functions.
The toner balances the Ph level. Why is this important? Because water, soap and other things, due to their alkaline composition, violate the natural Ph of the skin. In the long term, this leads to flaking and irritation. Thanks to the toner, these consequences can be avoided.
The toner also makes the skin smoother and firmer. This happens due to its unique composition, which includes ingredients that nourish and soothe it.
Another important task of toner is deeper cleaning. It not only removes external impurities, but also exfoliates, peels, and mattifies the skin. This allows her to maintain an impeccable appearance at any time of the day.
Using a toner in comprehensive skin care increases the effectiveness of creams and serums. This happens because deeply cleansed skin absorbs their active ingredients better. Thanks to this, the effect of them becomes noticeable much earlier and lasts longer. This is what makes using toner one of the most important steps in skin care.
Lotion-toner
Using a lotion toner allows you to combine the benefits of both J beauty products in one bottle. The light structure of the lotion is combined with the high efficiency of the toner. Thanks to this, the skin looks well-groomed and literally glows. In addition, due to its unique composition, this product is suitable for all skin types. It moisturizes, nourishes, softens and protects it. And, due to deep cleaning, it enhances the effects of other products.
Thanks to the multitasking nature of the lotion toner, you only buy one product instead of two. This will allow you to save money and time that you spend on daily skincare. You won't even notice how this bottle will become your favorite product, giving you an unforgettable experience of the most comfortable skincare.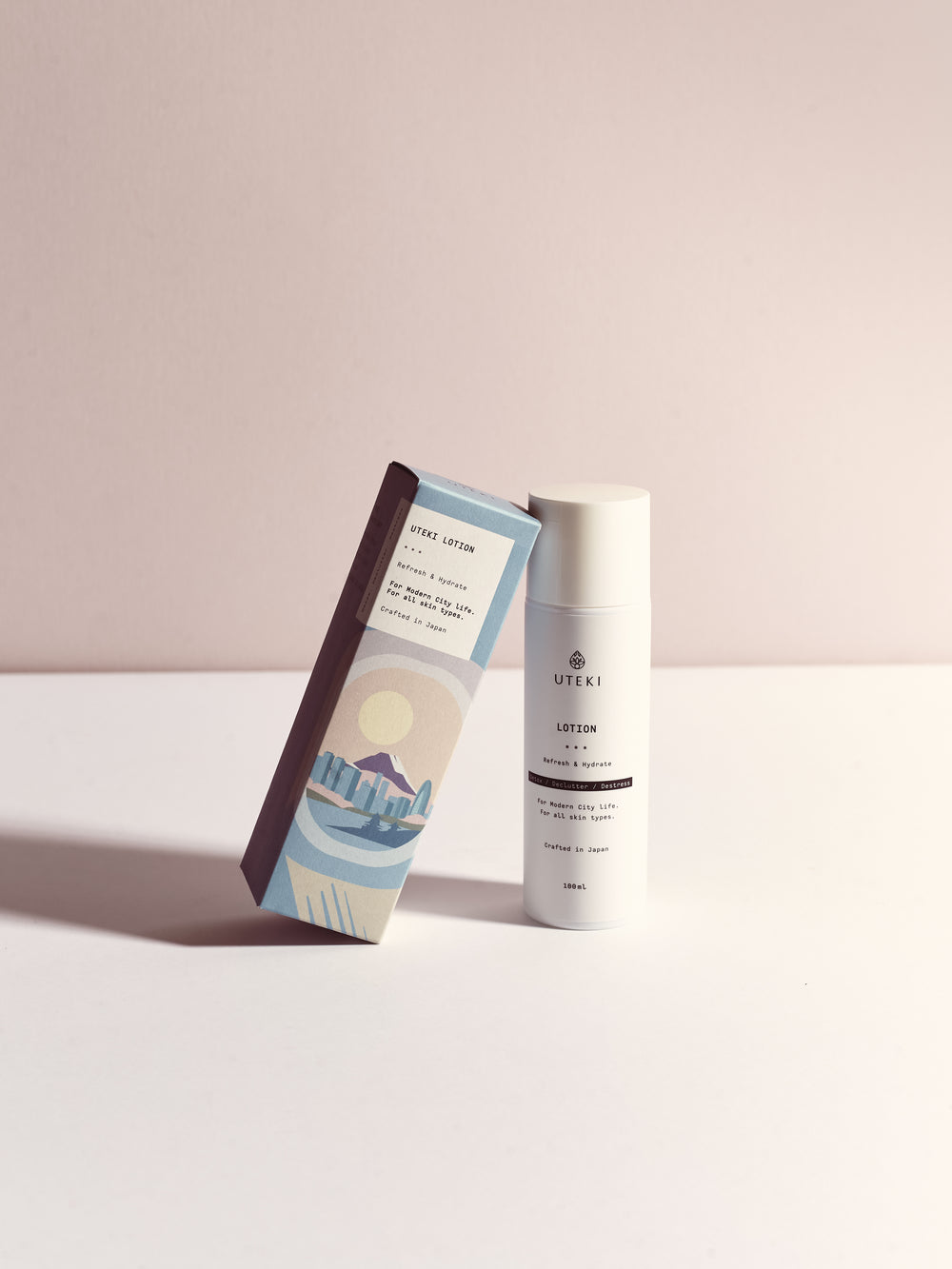 Subscribe to the newsletter
Stay tuned for more Uteki news, You'll find out about all our promotions and discounts