Estimated reading time: 1 min read
Layering: the Japanese Beauty Ritual for a Dreamy Face
Try one of the most efficient Japanese beauty ritual: layering. 
By Nicoletta Chiara Romano
Eastern beauty routines are efficient and have a lot of secrets we should find out and use. The skin of Japanese women (but not only them) has no blemishes, is smooth and hydrated. Do you want it too? Just follow their beauty rituals!
For example, you can resort to layering, a deep face cleansing with different steps, very important and useful.
Layering: what it means
This is a Made in Japan face cleansing method. The best routine to obtain a beautiful, fresh an shiny skin consists in taking care of it step by step. In this case, there are 7 phases.
Layering for a smoother face: the different steps
Let's see in detail the 7 layering steps to make your skin beautiful as the Japanese women's!
According to the first step, you need to apply a natural vegetal oil, for example argan or almond one. Massage it on your face and neck and rinse with lukewarm water. In the second step, you need to clean your skin with liquid soap, in order to remove traces of oil.
Your skin will now look dry and tight, so it's time to use a toner and then nourish it with a skin serum (anti-wrinkle or anti-spots, you choose). Then, you can take care of the area around your eyes with a specific product. Apply it on your eyebrows too. In the second to last step you need to apply your face cream and the lipbalm, in order to hydrate this area too and avoid cracked lips.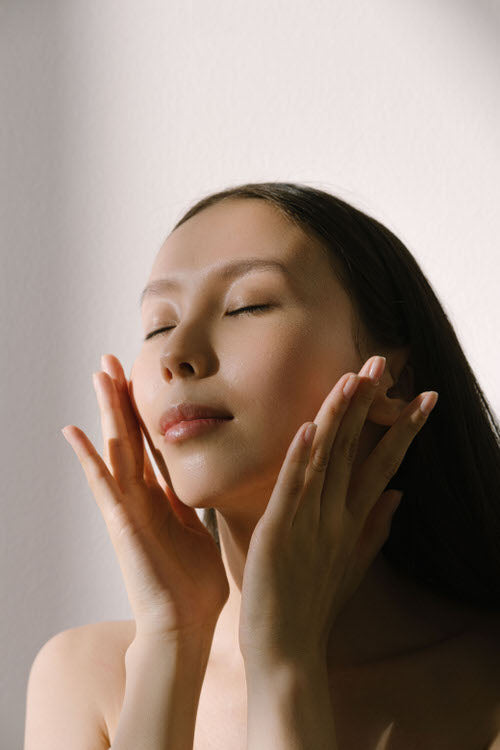 Subscribe to the newsletter
Stay tuned for more Uteki news, You'll find out about all our promotions and discounts