Estimated reading time: 1 min read
How Sake Can Make Your Skin More Beautiful
Written by Tokyoweekender.
How do Japanese women maintain their smooth, blemish-free skin? Aside from just having good genes and spending hours soaking in mineral-rich onsen, we mean. Well, turns out they've also been soaking in sake.
The simplest way to introduce the tradition into your lifestyle is by adding a cup or two of sake into your bath water, but there are also plenty of products on offer that allow you to slather yourself in rice wine-derived ingredients and reap the benefits. Speaking of which, here's what the good stuff can do for your skin…
Give a Geisha-like Glow
Even with all that heavy daily make-up, geisha are known for having radiant skin. And it's reportedly largely thanks to their custom of drinking a couple of small glasses of sake every day. Victoria Tsai writes: "Sake warms the body internally while simultaneously stimulating circulation." She also explains that the geisha beauty ritual includes soaking in a sake-filled bath for 30 minutes.
Turn Back Time
Toji, or sake master brewers, are famously known for having baby-soft, wrinkle-free hands well into old age. The reason? Making sake involves working with koji (cultivated mold that helps to ferment the rice), which is packed with enzymes and amino acids that help to moisturize and nourish skin.
Repair Sun Damage  
Asian women are known for using sake as a natural skin lightener thanks to the kojic acid, which is a potent compound produced during the fermentation process that reduces the amount of melanin your skin produces. For those of us who've spent too many years basking on beaches without proper sun protection, this means that sake skincare could effectively even out age spots and pigmentation.
Read more: https://www.tokyoweekender.com/2016/05/how-sake-can-make-your-skin-more-beautiful/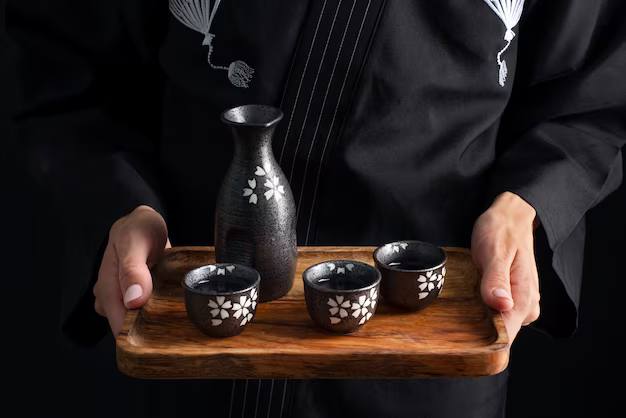 Subscribe to the newsletter
Stay tuned for more Uteki news, You'll find out about all our promotions and discounts