Estimated reading time: 6 min read
History of Japanese beauty
May 11, 2022
J-beauty may seem like a brand new thing, but it's actually been centuries in the making. A deep dive into the history of Japanese beauty.
---
Although the rest of the world is just starting to catch on to the wonders of J-beauty, cosmetics and skincare in Japan have a long history dating back over a thousand years. Like many other aspects of Japanese culture, beauty ideals and modern skincare and cosmetics are directly linked to traditional values and concepts.
Here's a more in-depth look at how cosmetics evolved in Japan through the centuries into the amazingly varied J-beauty industry of today.
Pale skin and traditional ingredients
It's no secret that beauty in Japan has long been associated with having a light skin tone and a flawless complexion. But exactly how far back does the idea go? It would be easy to assume that a desire for white, or light, skin was related to Japan being opened to the West in the mid-19th century, and the cultural influences that ensued. But it turns out that Japanese women have held fair skin in high esteem for much, much longer.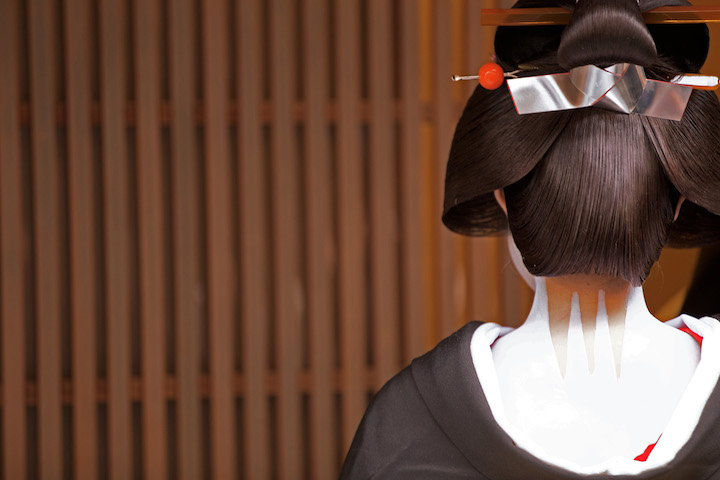 Apparently, Japanese women painted their face with a white powder called oshiroi way back during the Nara period (710-784). The Tale of Genji, considered a masterpiece of Japanese literature written at the beginning of the 11th century, also makes references to the beauty of light skin. According to the Japan Cosmetic Industry Association's website, during the Heian period (794-1185), beauty ideals in Japan became less influenced by the Chinese, and "women wore their hair very long and straight, almost reaching the floor; applied white face powder, plucked their eyebrows and repainted them higher on the forehead; and blackened their teeth."
An article posted on Nippon.com explains that during the Edo period (1603-1868), a beauty manual published in 1813 called Miyakofuzoku Kewaiden described desirable skin as being "moist" and "naturally colored." It also included skin-whitening techniques such as facial cleansing, using facial packs created from lead oxide, and herbal treatments for acne. Victoria Tsai, the founder of Tatcha, a contemporary brand based on Japanese beauty secrets and rituals, has written about finding references in the manuscript about the use of green tea, seaweed, and rice bran — ingredients still commonly found in Japanese skincare today. During this period, white skin was directly linked with the concept of beauty. Women used face powder made from a lead-based pigment and rouged their lips, cheeks, and nails using pigment from safflowers.
The birth of modern J-beauty
In the late 19th century, there were concerns over lead poisoning, which led to the development of face powder that didn't contain the substance, a product which finally started selling in 1904. Shiseido, one of the world's biggest cosmetics companies, and apparently also one of the oldest, was founded in 1872 when Arinobu Fukuhara established Japan's first Western-style pharmacy in Tokyo. It has been bringing us everything from skincare and makeup to fragrances and hair care for nearly 150 years!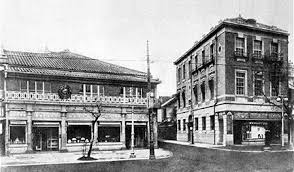 Again according to the JCIA's website, advancement of women in society during the Taisho period (1912-1926) brought on face powder being sold in a wider range of hues, tube lipsticks using pigment from sources other than safflower, and various skincare products like cold creams and emulsions, as cosmetics underwent Western influences. After World War II, there started to be more American influences in Japan, which resulted in makeup gaining even more popularity — and the rest, as they say, is history.
But that's not to say that the Japanese beauty industry hasn't continued to value traditional ingredients and rituals — after all, respecting the past while embracing innovation is an important part of Japanese culture. For example, KOSÉ, whose beginnings date back to 1946, is a key player in J-beauty today and has brought us brands like Sekkisei, which although launched in 1985, uses traditional herbal extracts as its main active ingredients. And I'm sure there are many more cases like it.
How it all ties into the current J-beauty scene
Today, Japanese women can often be seen wearing long sleeves in summer and carrying a parasol, not to mention the vast and innovative variety of sunscreens available in Japan. The increasing popularity of UV-protective clothing is also a testament to the emphasis put on having a bright, even skin tone. Even 20 years ago, when wearing sunscreen daily was far from being a widely acknowledged skincare principle here in North America, I remember wondering why Japanese people were so worried about sun exposure. And while I'm sure part of the reason is to do with keeping the skin healthy, it is also almost certainly related to avoiding sun spots, freckles, and a darker skin tone, which is in line with traditional beauty ideals.
The words 美白 (bihaku: "beautiful" + "white") can also be found on many skincare products, usually indicating a formula that promotes a bright and even skin tone, and often includes ingredients that target hyperpigmentation and age spots. And although the blackened teeth trend has passed (thankfully!), the impression I get is that long, straight hair still holds an important place as far as Japanese beauty ideals today, especially knowing how popular hair straightening perms are in Japan.
I'm sure there are so many other examples of how age-old rituals, ingredients, and beauty ideals are still present today in the Japanese beauty industry. And the more I learn about it, the more I enjoy drawing parallels between the Japanese approach to beauty and culture in general.
Subscribe to the newsletter
Be the first to know about new collections and exclusive offers